Customized Decontamination Process
Using our own chemical supply and support, our EPA-approved process requires no additional curing time or extra equipment and can be applied to any depth or material surface.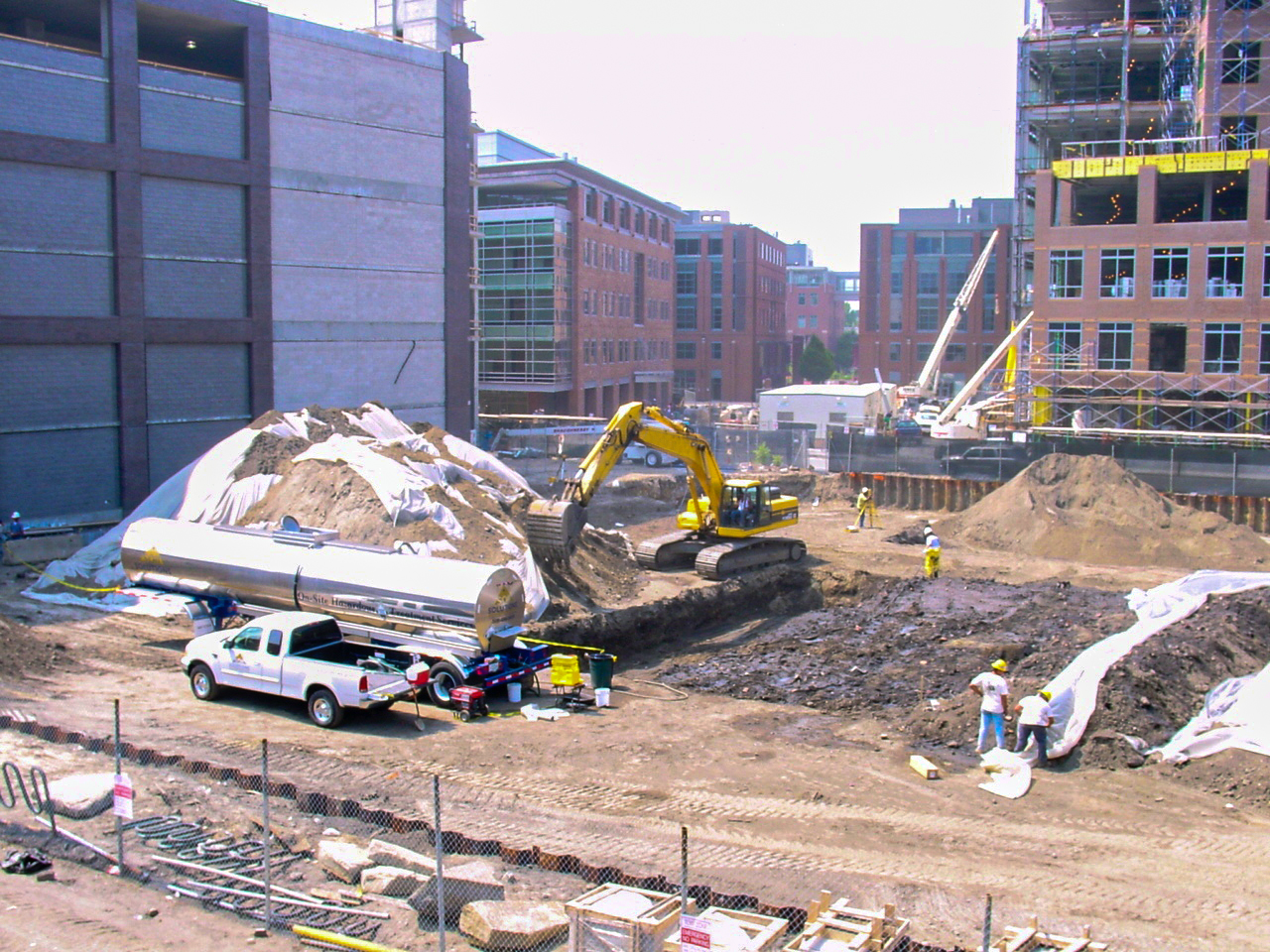 In-Situ: Hassle-free Remediation
We use a single application and can work wet/dust-free or dry. One key advantage of onsite (in-situ) remediation: the waste is treated and reclassified as non-hazardous before it leaves the site. This prevents the burden of a hazardous waste designation and avoids the high costs and paperwork of hazardous waste transport and disposal. And it keeps contaminants off the roads.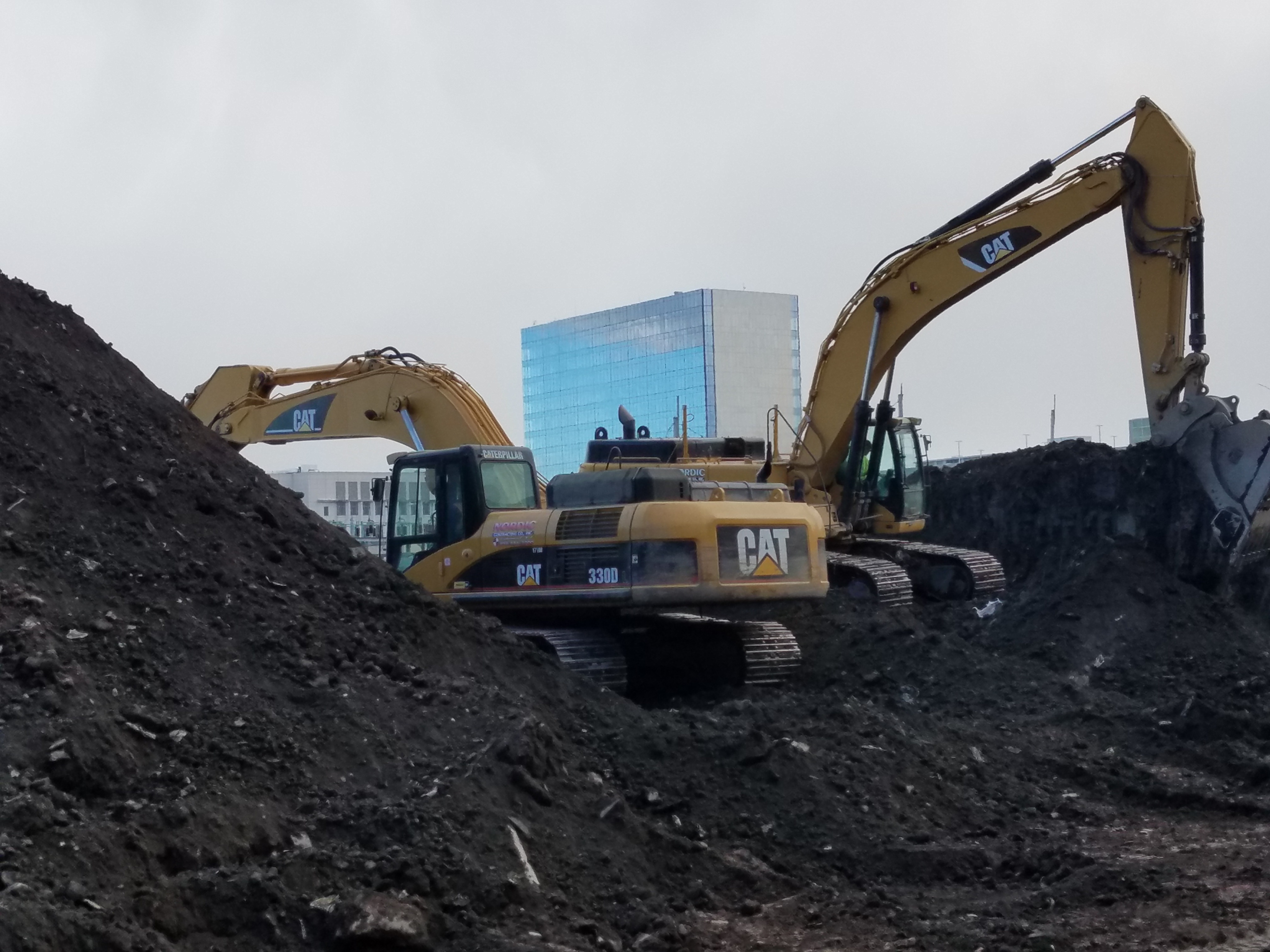 Ex-Situ / Remediation Alternatives
Waste can be treated on-site, our experts create the best approach for optimal results and minimal expenditure, helping you navigate the approvals process. We use the same 100% effective proprietary treatments. If containment is warranted, we do a careful evaluation and draw from our decades of experience to successfully remediate the site.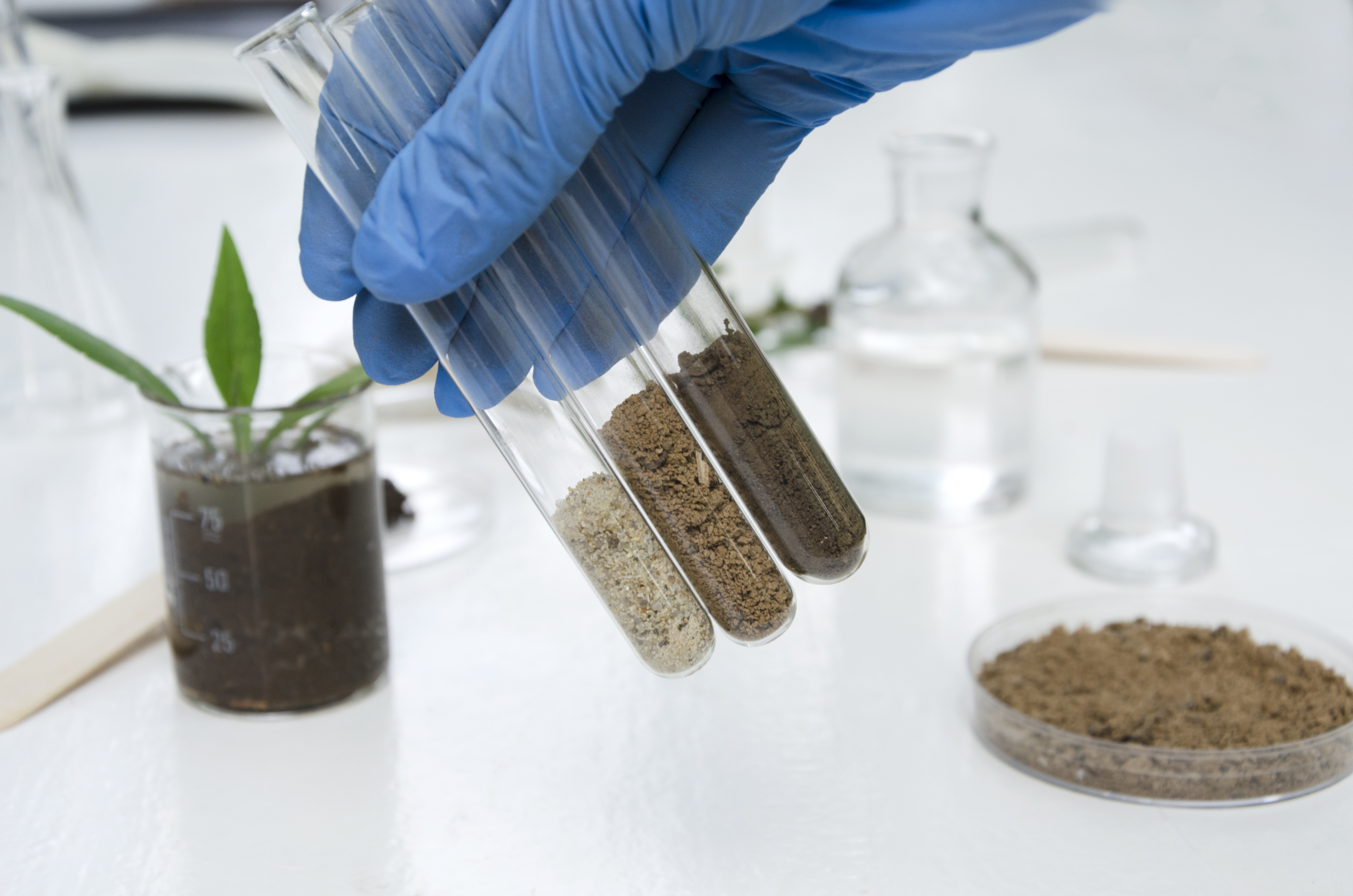 On Schedule and
In Compliance
Our customized and quick-turnaround Soil Treatment Plan (STP) gets to the heart of a solution faster — with treatment approaches for lead, cadmium, arsenic, and other heavy metals that are lab-proven according to TCLP, SPLP, MEP, and CalWet testing requirements.
Treatment Safety
Site and worker safety is our top priority. We remain on-site for the duration of the project and work in tandem with your engineers.
For every project, we build a complete Job Safety Analysis that outlines every step in the treatment process with above-the-bar health and safety protocols. Complete with clear guidance on behavior, access, and materials and equipment handling, this supplements your site's own health and safety plan.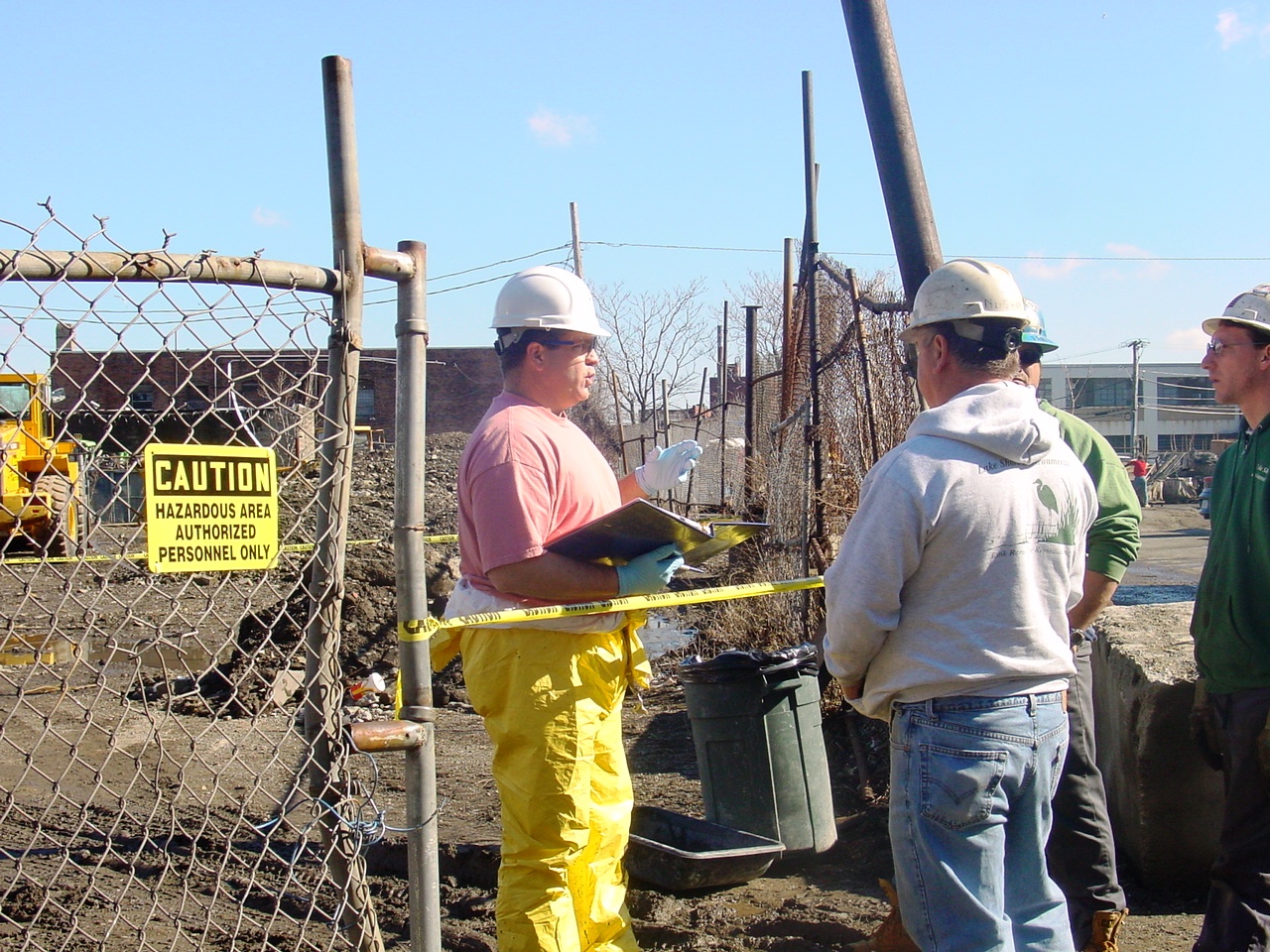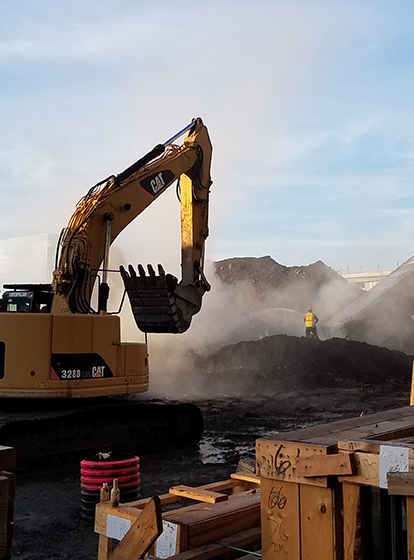 Quest Diagnostic Headquarters
Soil Solutions HMR was the soil remediation contractor for Quest Diagnostic Headquarters in New Jersey- treating 25,000 tons of lead-contaminated soil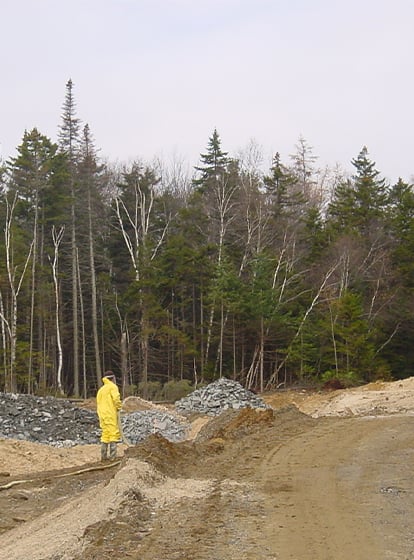 Ore Hill Mine Site Restoration
Soil Solutions HMR treated the CERCLA abandoned mine tailings in Ore Mine Site Warren, NH ex-situ treatment of 50,400 tons of lead and zinc impacted soil.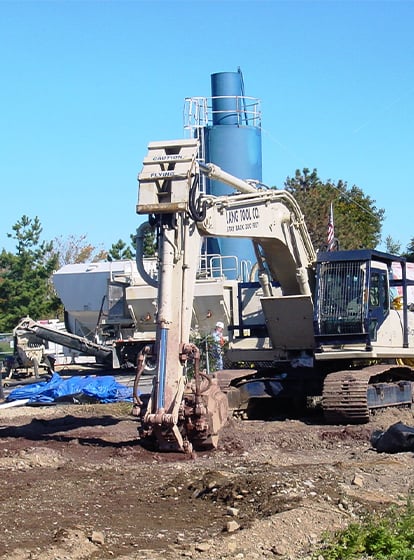 Weymouth Neck Project
Soil Solutions HMR provided in-situ treatment and processing of arsenic and lead-bearing soil at Weymouth Neck (Conoco Phillips, URS, Clean Harbors)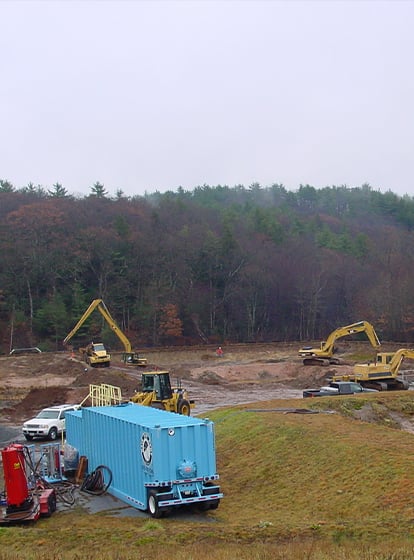 Settling Lagoon Solidification
Soil Solutions HMR was contracted for the solidification of Lead impacted sediments in a settling lagoon at the American Optical facility in Massachusetts.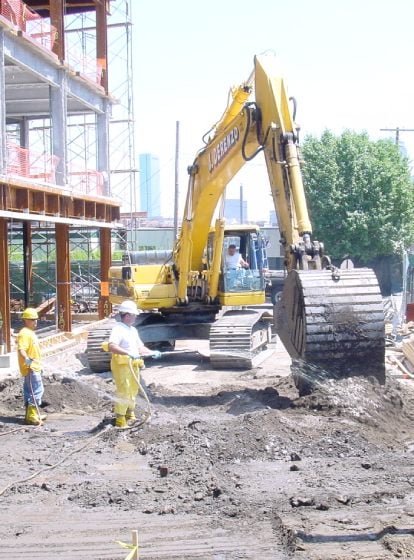 MIT Housing Project
Soil Solutions HMR provided in-situ chemical fixation for MIT's Lansdowne Street New Housing and Construction project building on lead-impacted soils.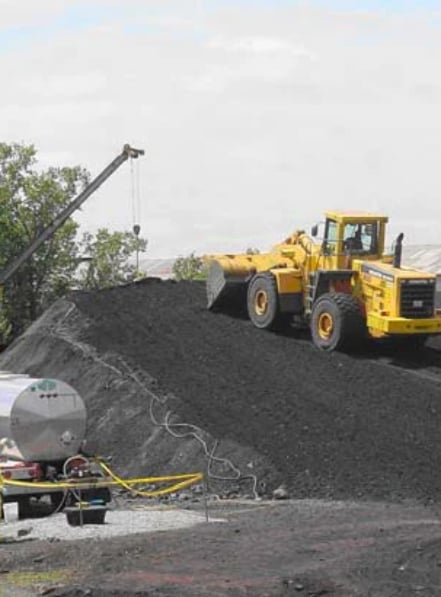 Route 146 Extension Project
Massachusetts Hwy Dept contracted Soil Solutions HMR for ex-situ chemical fixation on lead-impacted soils in the extension of Route 146 in Worcester.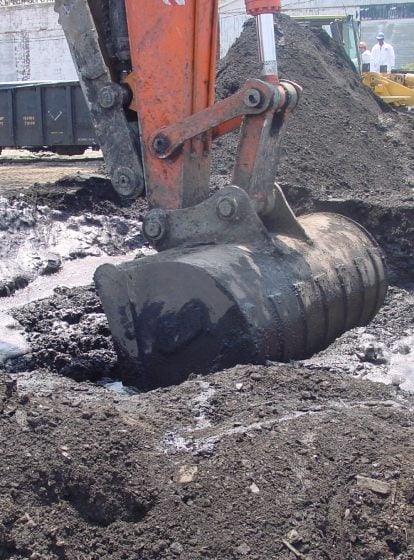 Boston Convention Center Project
The Boston Redevelopment Authority contracted Soil Solutions HMR for the Boston convention center during the Big Dig in Boston, conducting ex-situ thermal desorption and chemical fixation.